1 tag
The Ad-Supported Kindle Won't be Free
marco: Amazon to Release Ad-Subsidized Kindle for $114 Bizarre: Ads will appear on the device's screen saver and show up as a banner on the homepage, but will not appear inside books. It's only a $25 savings from the normally-$139 Kindle 3. I'm sure they can find buyers for it, but at what cost to Amazon's (and the Kindle's) image? I don't think...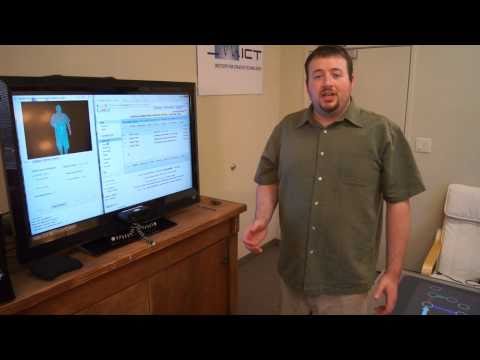 3 tags
3 tags
Converting Running Data from Nike+ to GPX
Like many others, I started running using Nike's Nike+ GPS app on my iPhone. It's been a great ride for the last three months, but I am now feeling its limitations. The app isn't self-contained at all, and the website is slow and buggy. So I've decided to use RunKeeper instead, but what about all that run data Nike has locked up on its website? While looking around, I...
"What we need is a manifesto," he told his audience of designers,..."
– True to type: how we fell in love with our letters
3 tags
3 tags
2 tags
4 tags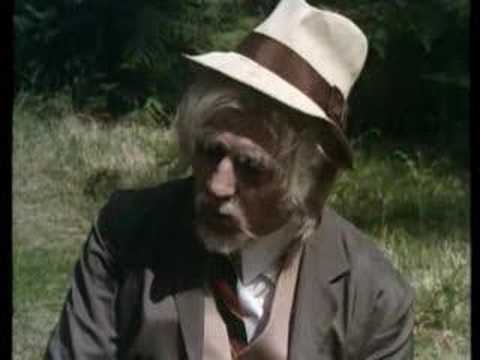 4 tags
Watch
This is the companion video for a paper we submitted recently. It describes a technique for interacting with parallel coordinates using the multi-touch trackpad found on laptops like Apple's MacBook Pro. It's a lot better if you watch it in HD on the vimeo site.
4 tags
Making a Pecha Kucha Timing Video
For my presentation at Pecha Kucha Night Charlotte, Volume 6, I was looking for a way to keep the timing (20 seconds per slide). I also need to see at least my current slide to know what I'm talking about. When I give talks or lecture in class, I always use the presenter view, so I can also see the next slide. There are some iPhone timer apps for Pecha Kucha, but they're very basic:...
A New Villain For A New Millennium →
We always need someone to hate. Until recently, for many of us that was Bill Gates. But now that he's fighting Malaria and curing AIDS, that gets more difficult to do. So we put up an ad to find someone new who would fit the bill. The ideal candidate makes a wildly successful product we come to depend on, does things with it we don't like abuses his power, and is a recluse,...
My Summer Reading List
By popular demand, here's my list of books to read in the summer. Not sure yet about the order, but this is the rough plan: Stephen Few, Now You See It Fred Brooks, The Design of Design James Gibson, The Ecological Approach to Visual Perception Kaiser Fung, Numbers Rule Your World Cornelia Dean, Am I Making Myself Clear? Donald Norman, Things That Make Us Smart Since I'm...
1 tag
Boxcar: Introducing Boxcar Streaming →
Boxcar is very awesome. It pushes notifications about Twitter mentions and retweets, and using its simple API, I can have my server push messages to me (it can also push messages about other things, like emails that arrive). That's even better than a twitter bot, because I don't have to even have twitter open to get the message. Being able to tap into the stream on other devices is a...
2 tags
"A friend of Hogan's then offered to call Apple Care on Hogan's behalf, according..."
– From Wired's story on the guy who found and sold the 4G iPhone to Gizmodo, Brian Hogan. He seems to be blaming Gizmodo for leading him to believe that selling it (or "giving them access") was okay. This is going to get pretty ugly if it goes to court – and it looks like it will.
3 tags
New Year's Resolution
Neven Mrgan thinks the next iPhone might have the same screen resolution as the iPad: Unless, of course, Apple comes out with an iPad-resolution iPhone.  On a slightly larger screen that the current one, this would call for the crazy PPI of 341 (the current one is 163). The Droid, by the way, is 267, which I also would've called crazy a year or two ago. I don't know if a 340-PPI display is...
1 tag
MineShow
Mike Wirth asked me to submit up to five pieces of work to an art/design show he was organizing, called MineShow. The idea was to get work that 12 Charlotte-area designers had done on their own, rather than for somebody else. The show opened last night at Queens University in Charlotte, NC, and will be open until April 9, 2010. Three of the pieces I submitted were accepted: the U.S....
Keep Your Org-Chart to Yourself!
I was looking for Kaiser Fung's Numbers Rule Your World on Amazon, and saw that there was no Kindle version. So I figured I'd check with the publisher, McGraw-Hill, if there was perhaps some other kind of e-book (like O'Reilly has for most of its titles). Googling for the name McGraw-Hill took me to their Corporate Website, which has a convenient little search box in the upper...
3 tags
2 tags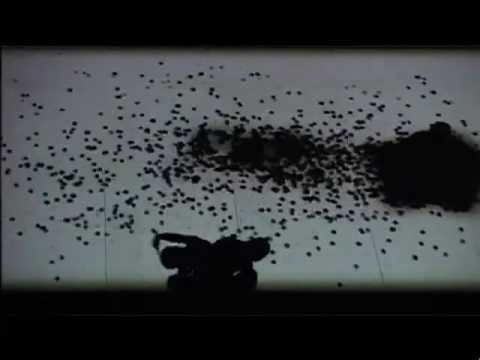 2 tags
2 tags
4 tags
1 tag
3 tags
Combating Spam with Mollom and Comment Closer
Comment spam has been a part of running my website almost from day one. Until about a month ago, I used reCAPTCHA, which is a very clever implementation of a CAPTCHA that at the same time helps digitize scanned books. It started with a few spam comments that got through, and developed into waves. I would get bursts of about a dozen comments in quick succession once or twice a day. I had turned...
2 tags
What is the best app for designing logos, etc?
I'm working on a redesign of EagerEyes, and while I have some reasonable tools, things still take way too long. I know that designers like PhotoShop, but I don't have that, and it's out of my price range. PhotoShop Elements is too limited in the functions I'd need (I have an older version of that that I never use). My main tool right now is Acorn, which has most of the...
1 tag
Watch
Imogen Heap's new album Ellipse. Good stuff.
1 tag
How Did This Happen? →
This is the last entry in my collection of NY Times apologies. There is no way to possibly top this: The NY Times apologizes at great length about the mistakes it made in Walter Cronkite's obituary and another article about him. It's pretty open and names several people who, for a variety of reasons, did not do their jobs properly. But what is worse are the comments; they're...
1 tag
Watch
Bobby McFerrin demonstrates the power of the pentatonic scale, using audience participation. He plays the audience like an instrument. Fantastic.
7 tags
Moving from github to bitbucket
Open Source project hosting has taken a huge step forward over the last year or so. This was facilitated by the emergence of a new breed of version control systems, which are distributed rather than server-based (like CVS and SVN). There is a whole list of these systems now, but the ones that get the most mindshare are git and Mercurial (hg). Collaboration in open source always used to be...
2 tags
1 tag
1 tag
"An earlier version of this article incorrectly referred to a news organization..."
– From a New York Times article on Walter Cronkite. They sure take their corrections serious at the NYTimes. The last sentence made me crack up.
2 tags